The Harambee Great Neighborhood Initiative (HGNI) was formed in 2007 out of the need to rally community leaders and residents around a unifying goal of revitalization for northern portion of the Harambee area. Utilizing this coalition approach with major funding from Thrivent Financial for Lutherans and a partnership with Milwaukee's Local Initiative Support Corporation, the HGNI aims to pool the resources, knowledge, passion and expertise of its members to positively impact community development and quality of life issues in the Harambee community. Currently, the HGNI has 13 key coalition organizations that have been vital to the success of its efforts:
Inner City Redevelopment Corporation (ICRC)
Inner City Redevelopment Corporation (ICRC) is an established 501c3 nonprofit developer of affordable housing in the Milwaukee area. For over 25 years, ICRC has been committed to providing quality affordable housing on Milwaukee's North side.
Cluster II Block Club has been a key group of action oriented residents leading the way for others in the Harambee community looking to improve the quality of life of its residents. This group has implemented community gardens and other programs to involve residents in the area with positive productive activity and mentoring.
Riverworks Development Corp. (RDC)
In addition to leading ad effort to revitalize the northern section of the Harambee and Riverwest neighborhoods in Milwaukee, RDC has focused on revitalizing the community through a number of different areas including Business Improvement District Management, Financial Literacy, Economic Development, Real-estate Development, and neighborhood connections. RDC also acts as HGNI's fiscal agent; supporting the HGNI and its coalition through administrative services.
​
Executive Committee Representative: J Allen Stokes (jallenstokes@aol.com)
The focus of the Solomon Community Temple is to better self and society through godly principals, fellowship, and community outreach. Notable examples of community outreach include the Helping Place Food Pantry, Health and Wellness Resource Center, HIV Testing, Jobs For Life Program, Career Development, and much more.
The mission of Groundwork Milwaukee is to bring about the sustained regeneration, improvement and management of the physical environment by developing community-based partnerships that empower people, businesses and organizations to promote environmental, economic and social well-being. Groundwork Milwaukee is a major provider and innovator in the world of urban agriculture and neighborhood revitalization through resident gardening in the Milwaukee area.
http://victorygardeninitiative.org/
Victory Garden Initiative builds communities that grow their own food, creating a community-based, socially just, environmentally sustainable, nutritious food system for all.
By integrating the ideals of self-help, motivation and empowerment, and physical and spiritual support, HeartLove Place does more than just provide a service or render a program; HeartLove Place is a conduit for the kind of lasting change needed to profoundly impact lives.
Hernandez Design is a locally based arts and mural group that has a history of bringing arts and culture based art and programs to the community. Artist Reynaldo Hernandez is well known for his over 100 murals created in various communities during the past decades. His other accomplishments include illustrating children's books, reaching art, and publishing fine art prints of his work.
Northcott Neighborhood House, Inc.
Northcott's mission is to support family stability, provide educational and recreational programs for youth, lessen neighborhood tensions, combat community deterioration, and provide various social services for the residents of Harambee and surrounding neighborhoods. Browse our site to learn how Northcott addresses our community and discover ways you can help.
Martin Luther King Economic Development Corp. (MLK-EDC)
MLK EDC was established in 1993 by the Neighborhood and Family Initiative (NFI) – a community development project sponsored by the Ford Foundation and the Greater Milwaukee Foundation in 1991. To address the issues related to economic development in Harambee, the MLK-EDC works to bring family supporting incomes and jobs to the community, as well as quality affordable housing and commercial retail space to support a revitalized MLK corridor.
ACTS Housing's mission is to promote affordable home ownership that fosters a low-income family's ability to be self-empowered, thereby reducing community blight, neighborhood deterioration, and poverty. ACTS' strategy is to generate home ownership opportunities for inner-city residents within a targeted neighborhood so that an entire community can be transformed and sustained. ACTS' team provides home buying services throughout the city of Milwaukee.
Social Development Commission
Social Development Commission has a vision of ensuring that all Milwaukee County residents will have equal access to the resources needed to help them achieve economic self-sufficiency, the SDC believes that all individuals are to be treated and valued with compassion, dignity, & respect. Major programs offered through SDC are weatherization, access to healthcare services, and other quality of life issues.
Board Member: Ella Dunbar (edunbar@cr-sdc.org)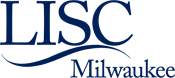 lisc.org/milwaukee/neighborhoods
LISC Milwaukee is one of Milwaukee's most innovative and impactful community development and nonprofit support entities. With major support from LISC Milwaukee, the HGNI has been able to move forward with a variety of quality of life projects, programs, and initiatives in the community. As a part of LISC's network of Sustainable Communities, the HGNI has a network of organizations of which it can draw support and partnership throughout the region.
Please reload